Educators are paramount to the success of future generations. The opportunity educators have to impact youth – for good or for bad – is tremendous. This can be an overwhelming responsibility. With an increased number of students in each class, many of whom suffer from emotional & behavioral challenges how do teachers meet the individual needs of each student to help them thrive? How do they build a safe and supportive learning environment for everyone?
Our educator programming is designed to achieve two things. First, help educators identify and leverage their own gifts to add innovation and creativity to build powerful curriculum. Secondly, learn strategies to identify and build on the potential of their students. Not only will teachers walk away with a deeper understanding of what makes them unique, they will learn to build a collaborative community of learners, all invested in each other's success.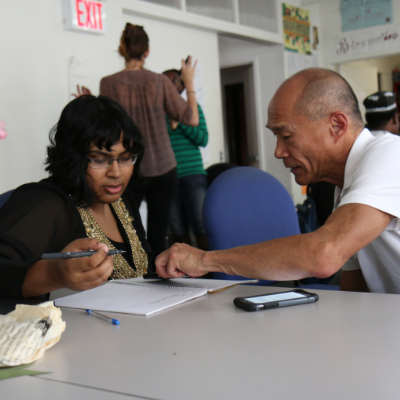 This intensive program is designed to create the space within which educators can discuss the challenges they are faced with and help them think about how they can use their unique gifts to create a more inspiring experience for their students.
What to Expect:
Learn the data behind adopting a positive approach to educating others: the return on investment when you build on a student's strengths vs. their weaknesses.
Understand the limiting beliefs and bias which can hinder the adoption of a positive approach to human development
Identify your passions and qualities as a educator: where do you feel at your best when educating others? Where are you exceptional?
Examine the various barriers and challenges that students face today in their communities
Explore strategies for leveraging your gifts to create an empowering, differentiated experience for your students
Create tools and strategies to address real world challenges facing students today
Facilitate the growth of Social Emotional Intelligence in their students
Educators will also leave with:
A toolkit that will enable them to identify the potential of their students
Access to online resources to create classroom experiences grounded in positive psychology.
We run our Educators Development Program through flexible workshop packages. Each package runs 8 one hour modules through the following formats:
| Packages | Duration |
| --- | --- |
| 1 Day | 8 one Hour Modules (Full Day) |
| 2 Days | 2 Half Day Workshops (4 Modules Each) |
| 8 Weeks | 1 one Hour Module per week |
Interested in holding a Power On Educators Workshop at your school? Fill out a request form today to receive a quote and full outline of our modules!