Parenting can be one of the most rewarding yet challenging experiences of life. The dedication and commitment to raising happy, healthy and successful adults is unparalleled. How do parents prepare their teens for the challenges they will face in life? How do they guide and support the development of their teens in this fast-paced, technology-laden society? According to a new report from the C.S. Mott Children's Hospital National Poll on Children's Health, parents worry most about bullying, cyber bullying, drug use, mental illness, internet safety and car accidents. Racial Inequality, prevalent today, is the number one concern for black parents.
Our parent programming empowers parents to identify their own unique passions and the passions of their teens, and provides personalized tools & techniques to address the most prevalent concerns parents have as it relates to parenting in this day and age. We also explore strategies to help parents build deeper, more authentic connections with their children making parenting a more joyful and rewarding experience.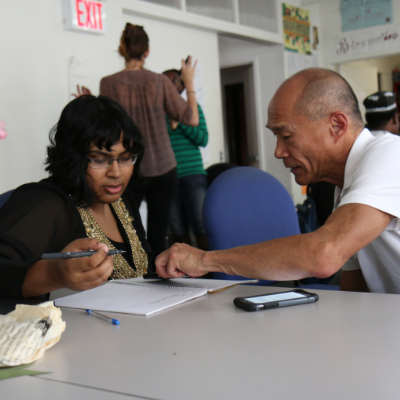 This highly customized approach is designed to empower parents with an approach to effectively parent their teens in an increasingly challenging world. 
Parents can expect to:
Learn the data behind the adopting a positive approach to parenting.

Identify where you are at your best as a parent and how to capitalize on your parenting powers.
Learn to identify and build on the powers and passions of your teen to help them be successful.
Explore core "MUST DO" parenting strategies and techniques to build a solid foundation between you and your teen.

Discover 3 ways to build an even stronger relationship with your teen.

Set clear boundaries and expectations for your teen so they always know what to expect.

Manage social media & technology so it does not become a harmful tool for your teen.

Create family rituals that work for you and your family to maintain certainty and connection within the family unit.
Our immersive experiences provide core tools and techniques that help parents be at their best. Each option provides helpful insight, and often parents opt to combine the workshop with follow on coaching for maximum impact.
1-Day Workshop
Pre-Workshop: Challenges Questionnaire.
7-hour workshop with other parents enabling you to learn from each other's experiences.
Post Engagement: Access to Power On Parenting Resource Site.
Explore core "MUST DO" parenting strategies and techniques to build a solid foundation between you and your teen. 
1:1 Coaching
Pre-engagement: Needs Assessment questionnaire

1 (2 hour) Discovery Session: What are the challenges, what's working and goals of the coaching engagement (can be delivered live or virtually)

7 hours of coaching: strength-based parent coaching designed to address the specific issues identified (virtual delivery)
Interested in hosting a Power On Parents Workshop or looking for 1:1 Coaching? Fill out a request form today to receive a quote and more information of our service!